The NSX-Files Cast of Characters
(Believe it or not, this isn't fiction….)
A while back, a reader of The NSX-Files web page said that we should have a short "Who's Who", for the website. I forgot who sent me that email, but that was a pretty good idea!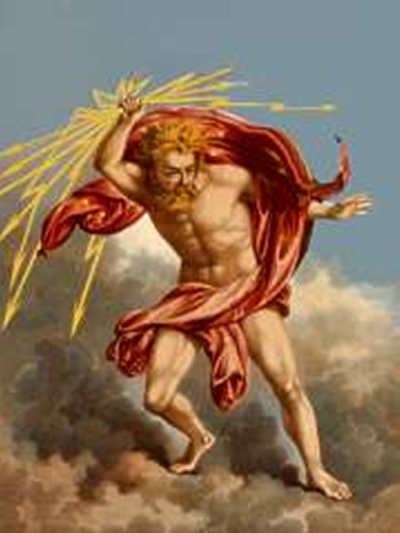 The Greek God of Racing Chaos is reveiled: Raceaflais (Race-A-Flay-us)
Raceaflais
Greek god of Racing Chaos. You know how in school you learn that the Greeks believed that there were gods like Zeus, Thor, etc, that watched over human beings and manipulated some of the scenarios of their lives. I am convinced it is true, and there is a Greek god called Raceaflais (Race-a-Flayus), that manipulates my life and Wayne's life and causes events to happen to see how much last minute flailing around it can make us do right before a track event. No matter what we do, no matter how much we plan in advance, Raceaflais rears its ugly head, and we are running around like puppets on a string, with Raceaflais sitting in the heavens laughing at us running around with our heads cut off, trying to get ready for a race. I'm sure that any of you who take your car to the race track have met with Raceaflais!
Doug Hayashi
Bought a new Acura NSX on January 2nd, 1992. Was immediately talked into a Ferrari Owner's Club Track event by Jeff shortly thereafter. Now spends all free time working on this web page, producing The NSX-Files video tapes, and figuring out how to go faster and faster by burning precious fossil fuels. Lives in rented townhouse. Convinced that real estate is a stupid investment, since you could put your house down payment into high tech stocks instead of a house/condo that you can't drive. Theory has been proven correct, as the stock in a certain software company that is being accused by the DOJ of trying to take over the world has gone up 7000% since 1990(yes, that means 70 times your investment). Only problem is that wife constantly reminds him that if he invested in "The software company that insists on bundling more features for free" instead of a stupid car back in 1992, he could now write a purchase order for a Ferrari F355 convertible, a Ferrari 550, a Ferrari F40, and a Ferrari F50, and pay for them in cash. But then again, if he never bought the NSX, you wouldn't be wasting your precious time reading The NSX-Files web page. Thinks he is the fastest driver on The NSX-Files, as no one on this page has beat this lap times at Willow Springs or at Laguna Seca in a streetable car or stripped down street car. (Update, May 10, 2002....entered Mumford on this page, and he reminded me that the last sentence is now utter falsehood.) Is also the 5th fastest person ever up the hill in the history of the June Virginia City Hill Climb. Update: June 18, 2001. Wayne beats me at the Hill Climb. Update, May 9, 2002. Ooops...stock market down, probably good I bought the NSX when I had the cash. Also Wayne's faster than me at Willow....at the moment. Update 2003: I'm faster than Wayne at Willow.
Wayne Mello
Has beaten five out of six traffic tickets in the past three years using the Traffic Ticket Attorneys at 714-543-8885. Is fixated on music from the 1970's. Eats breakfast every day at either Woody's Diner or Denny's. Met Doug 11 years ago. At the time, Wayne was getting sober (he was an ex-cocaine addict, ex-drug addict, ex-alcoholic) living in a rented 8x10 bedroom, and just starting his business by purchasing used phones at the swap meet. From these humble beginnings, Wayne now has built up his company, Phone Guys USA, to now employ 10 people and grossing two million dollars in sale of multi-line business phone systems. Has completely kicked drugs and alcohol, and will not even have a sip of beer for fear of a relapse. Currently has problems concentrating at work…..due to addiction to speed. His daily driver over the past seven years went from a beatup Toyota pickup to Porsche 911SC to Porsche 911 "Turbo Look" to Porsche 944 Turbo to Acura NSX to Ferrari F355. His existing daily driver cost the same as his condo. But his condo never turned him into a dating machine like the F355 did! Update: 2002: Sold F355, bought NSX. Decided it was boring. Sold NSX, Bought Ferrari 360. Update 2004: Bought an Evo, and now drives 360 and the EVO. Despite his apparent business success, due to his current go-fast car addiction, he has less money than when he was a cocaine addict. Favorite tip for teaching newbie students at track events is "Ya wanna go fast? Don't brake. It slows you down." Thinks he is the fastest driver in The NSX-Files, as he is the ex-holder of the record for the Virginia City Hill Climb in 1997, 1998, and 1999 among The NSX-Files drivers. Update: June 18, 2001. Wayne becomes fastest Porsche driver ever at the Hill. Update: February 2002. Wayne buys Ferrari 360 Modena. Update: August, 2002. Wayne sells 1-800-Phoneguys, and is now trying to survive on 1/3 of what he couldn't survive on before he sold the business. Refuses to sell the 360 Modena, as he life will be Joe-Schmoe ordinary if he did. Update: Jan 2004. Buys Evo VIII. Update: February 2004: Wayne buys back 1-800-Phoneguys for a penny on the dollar, as the guy who bought the business ran it into the ground in less than 18 months.
Dagmar
The Understanding Wife. She puts up with Doug and Wayne's absurd car addiction. Is the Voice of Reason in the face of all this racing insanity. However, she is not a complete saint…..she spends more on clothes and jewelry than Doug and Wayne spend in car parts. Now you know how Doug gets away with buying car parts. Typical Conversation:
Doug: Uhhh…nice business suit honey. By the way, how much did THAT cost?
Dagmar: Less than your tire budget for last weekend's race.
Doug: Uhhh…..ahhhhh….but……..
Dagmar: And I can wear this suit over and over. Your tires are now corded
Doug: uhhh..well…ahhh….oh never mind.
Generally considered to be the brain in the group. Speaks many languages, has an industrial engineering degree, and is artsy fartsy. Hanging out with Doug and Wayne turns her life into a real-life Seinfeld comedy. But at least she can say that her life is never boring and sedate…..
Jeff Littrell
Bought an old V-12 Ferrari at same time Doug bought the NSX and hooked Doug into Ferrari Owner's Club events with it, including the Virginia City Hill Climb. Purchased third gen RX-7 for his track car, and mixed it up with The NSX-Files for a couple of years. First year, he set a time at the hill that stood as an NSX-Files record (meaning against Doug and Wayne) for 3 years. Fast, but his RX-7 spent 120 days in the shop in the first year of ownership. Successfully sued Mazda to buy the RX-7 back under the Lemon Law, was viewed as a legal genius. But he then turned around, and bought another used RX-7, as there was no other car, in his opinion, that was as fast and good looking for the price. Immediately blew up that engine in this RX-7 also. Purchased a Swift DB-2 racecar to prove his driving skills in a "real" racing series. Won the SCCA Cal Club Sports 2000 championship three years in a row, but suffered from mechanical gremlins for the 1999 and 2000 season. Is convinced in his mind that he is the superior driver over the rest of the people on this website. Recently roped most of the NSX-files racers into a spec 125cc shifter kart series so he can further prove his superior driving talent he believes that he possesses.
Doug Ota
Bought BMW M3 to compete with Doug and Wayne and Jeff. Put a zillion mods on his M3 in an attempt to crush the competition. Always fast, relentless, and always right on your butt on the track despite it being a "family sedan" in his opinion. For a short time, he raced a first gen Mazda RX-7, until he realized it just ain't as fast as his M3. Blew up his engine in his M3 two years ago by doing an infamous 5-2 downshift at high RPM on the 405 freeway. Recently bought a Sports 2000 racecar to compete wheel-to-wheel with Jeff. Was running 3rd in his first Sports 2000 race ever, but….over revved his engine, and blew it up also. Is arguably the 2nd fastest BMW club racer in southern California car club circles. On June 11th, he took his M3 to the Tustin Marine base for the Tustin Thunder Races, and was ready to take James Sofronas down from the #1 slot for the Bimmer guys. But on this day, it didn't happen.....Ota blew up yet another engine charging down the straightaway.......thus James took the pole by 3 seconds. Thinks he is the fastest driver on The NSX-Files, as he is driving a four person sedan with baby seat that doubles as a daily driver, and he is only a second or so behind everyone else. Currently running in Sports 2000 series with Jeff.

James Sofronas
A new comer to the NSX-Files (Approximately 1997). Made a memorable debut appearance at a time trial event a couple of years ago at Buttonwillow in a stock M3 with R1s by screwing up parts of the raw footage of The NSX-Files Volume II. After Doug blew by a bunch of cars on the track and was looking god-like on the in-car camcorder, James would then dive in under hard braking and repeatedly passed Doug right before going into the next turn, thus screwing up the video footage. Has raced in some SCCA World Challenge events. Won his last eight BMW Club Races in Southern California using an M3 Lightweight. Used to live 400 feet from Doug, and is a HORRIBLY bad influence. Is pushing Doug and Wayne to build up cars to run World Challenge events and maybe even a 24 Hours of Daytona car. Doug was starting to feel pretty cocky that the NSX Flamemobile could always beat his M3 Lightweight, until James recently threw Brembos on the M3, is building up the motor, and also announced he is really close to buying a supercharger for his M3 to compete in SpeedVision World Challenge GT class. Either that, or he will back down the car so he can run the SpeedVision World Challenge Touring class. Now Doug and Wayne are scrambling with mods to try to get in front of James. Thinks he is the fastest driver on The NSX-Files, as no one on this page has beat him in wheel-to-wheel race except for Doug H. in a qual race in Tijuana. But then James turned around and whomped on Doug in the final race in Tijuana. Stepped up to the plat and ran with the Big Boys in the Speed Vision World Challenge Series in 2000/2001. Update: May 2002 - runs GMG Motorsports, currently running in Grand Am Series using GMG powered BMW. Has won about 20 BMW Club races in a row. Update: October 2004 - takes 4th overall in points in the Speedvision World Challenge Touring, whupping ass on Cunningham, Kleinubing, Altenberg, etc.
Erik Messley
Newcomer to the NSX-Files. Claim to fame as a suspension guru, by installing and designing custom pieces from scratch, machining pieces from scratch, and then dialing in all the pieces by hammering cars on the track. Was 2nd in Grand Am Championship in 2000, losing only to the Saleen team (which had 10x the budget). Not only drove his Viper race car, also wrenched and designed suspension for the car, and drove the transporter between races, and also cooked at times for his crew. Suffers from perfectionitis, meaning you don't get your car back for months, sometime even years after it is dropped off at his shop. His customer's vehicles have been known to appear on milk cartons, "Have You Seen This Car? It's been missing for 13 months". Quite possibly the fastest guy in the world without a sponsor. Occassionally gets picked to run someone's car in a Viper League race, and had 2 wins in 2 races in 2004. Ran a 250cc Superkart at the ALMS race at Laguna in November 2004, and with only 16 laps of experience in a Superkart, ended up taking 3rd place, humbling people who have been racing those karts for years.
Autowave - Shane, Mark, Michael, and Ron
Are responsible for the Flamemobile maintenance and tuning, and Honda S2000 maintenance and tuning. The S2000 won its class at the OTC in 2003, and the NSX won the overall 2004 OTC title. Experienced in AEM, Hondata, and Motec tuning. With their help, the NSX is now a much more reliable racing machine than ever before.
Jason Trumpio
Engine guru, is helping extensively with the motor rebuild on Wayne's Evo. He built motor, helped install gauges, accusump, camshafts, injectors, etc.
2WildKarting
Rhod, Wayne, and Matt are supplying us with Tony Karts and Darcy Decoste Stock Honda motors to run in the ProKart Challenge race series. They have plenty of new Tony Krypton Chassis in stock, get yours and come out and race with us! www.2wildkarting.com