Suggestions for the next generation NSX
from Pulp Racing
Dear ______________
Here's a quick profile of myself and Wayne Mello.
<![if !vml]>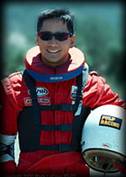 <![endif]>  <![if !vml]>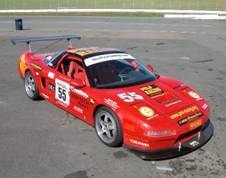 <![endif]>
Doug Hayashi
44 years old, ex-software guy.  Purchased in 1992 brand new Acura NSX from Torrance Acura for $63,500.  Currently has 147,000 miles on the chassis.  Car is now used most of the time for track events. 
<![if !vml]>
<![endif]>    <![if !vml]>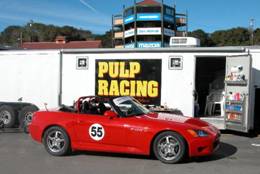 <![endif]>
Cars currently owned:
Comptech Supercharged 1992 Acura NSX, 2001 Honda S2000, 1999 Ferrari F355 GTS F1, Ford F350 Truck, Audi A6 Avant Station Wagon.  The daily driver is the Honda S2000.
<![if !vml]>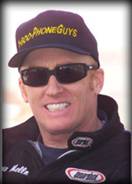 <![endif]>     <![if !vml]>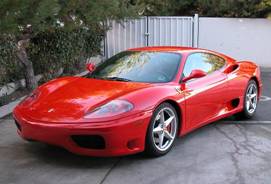 <![endif]>

Wayne Mello
43 years old, former owner of 1-800-Phoneguys, which sells new and used business phone systems.  Purchased used 1992 Acura NSX back in 1995 for $45,000.  Sold NSX in 1999, bought used 1999 Ferrari F355 for $135,000.  Sold F355 in 2001 because it kept breaking down, and warranty was only good for two years.  Purchased new 2001 Acura NSX-T.  Drove it for six months, then decided the NSX-T was boring compared to his Ferrari F355, so he sold the NSX.  Purchased used Ferrari 360 Modena for $135,000.
<![if !vml]>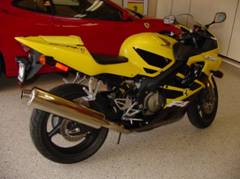 <![endif]>    <![if !vml]>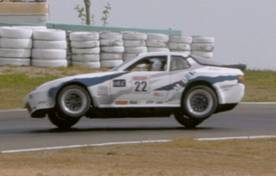 <![endif]>
Car currently owned:
1999 Ferrari 360 Modena, 1989 Porsche 944 Turbo, 2002 Mercedes C230,  1993 Honda Civic, Honda CBR600.  The daily driver is either the Ferrari 360 or the Honda CBR600.
The Acura NSX
No longer a contender for the hearts and minds of American drivers

Back in 1992, you could argue that the Acura NSX was the best sports car that you could buy in America.  The competition for the NSX in 1992 was the Ferrari 348, the Lotus Espirit, Corvette ZR-1, and the Porsche 911.  In 1992, Car and Driver Magazine said multiple times that the NSX was the best sports car around, and compared it various other sports cars.
Fast forward 11 years to 2003.  Below is a sample of some sports cars that are available in America today.
| | | | |
| --- | --- | --- | --- |
| Car | HP | Torque | Price |
| Porsche GT2 | 462 | | $183,000 |
| Ferrari 360 Modena | 400 | 275 lb-ft | $153,000 |
| Porsche 911 Turbo | 415 | 415 lb-ft | $114,000 |
| Porsche 911 GT3 | 385 | 285 lb-ft | $98,000 |
| Acura NSX | 290 | 210 lb-ft | $89,000 |
| Dodge Viper SR-10 | 500 | 515 lb-ft | $80,000 |
| BMW M3 | 333 | 262 lb-ft | $55,000 |
| Corvette Z06 | 405 | 405 lb-ft | $51,000 |
| Subaru WRX | 300 | 300 | $32,000 |
| Mitsubishi EVO VIII | 271 | 273 | $29,000 |
Remember, America is the "Land of Bigger, Faster, Better".  If I was an American customer with $100,000+ burning in my pocket to buy a cool sports car, what do you think I would chose out of the above cars?   I think the NSX would be close to last in this group of cars for people who have the ability to spend $100,000+ on a car.  I could get similar or better for performance at a much better price, or I could spend a little more and move into Super Car territory with Porsche and Ferrari. 
Ferrari sells 4000+ cars into the USA.  For a Ferrari 360 Modena coupe, the waiting list is 6+ months from the time you put down your deposit.  Why don't these 4000+ buyers consider an NSX?  I maintain that these buyers feel that Ferrari builds cars that are faster, more exciting, and are not based on a 12 year old design like the NSX.
The Ferrari F355 that I own is a poorly built car.  It was my daily driver for two years, but then the warranty ran out.  I put about 28,000 miles on it the first two years, and then about 6,000 miles the next two years.  The first two years, it went to the dealer for repairs every six weeks because something wasn't working right, such as transmission, exhaust, windows, steering rack, hand brake indicator, motor mounts, shocks, etc.   Now that it is out of warranty and I have to pay for repairs myself, I only drive it on Sundays for fear that something major might break on it.
As stupid as this may sound, I cannot sell the F355, because when I take it out for a Sunday drive and I hear the Ferrari exhaust note that sounds like a Formula One car, it makes it all worth while.  It sounds like Michael Schumacher going through the tunnel at Monaco.  Wayne can't sell his 360 Modena, because he gets attention like he is Tom Cruise when he drives that car.  That doesn't happen in an NSX.
So, in my mind, Wayne and I are your demographic for the new NSX.  After all, I own an NSX and a Honda S2000, and Wayne has owned two NSXs and also has a Honda Civic and a Honda CBR600, yet right now we have no desire whatsoever to buy the 2003 NSX.  I have a four year old Ferrari that I can only drive one day a week for fear of it breaking down, yet I won't trade it in for a brand new NSX because the NSX is no longer exciting to me?  There is something wrong with that!  But I would consider selling the F355 if I could get an Evo VIII AND a Lotus Elise for the $100,000 or so I could get for the Ferrari.   Supposedly Lotus will start selling the Elise late next year.
<![if !supportLineBreakNewLine]>
<![endif]>
So then the question becomes, what would it take to get Wayne and myself to be excited about purchasing a new NSX?  We both have $100,000 cars that we could sell in order to purchase the new NSX if we felt it was going to be an "exciting" supercar.  I think the desirable traits would be:
Power and Performance of a Porsche GT3
Sound and excitement of a Ferrari F355 or 360

Modena

Comfort and reliability of a Honda
The option for a "lightweight" boy racer version of the car with the above characteristics, without the "comfort" part.

 

Meaning no radio, no heater, no air, lightweight seats, manual windows, etc.
Verification from the car magazines that the new Honda is among the best performing sports cars in North America.

  

We need confirmation that I am buying a great sports car.
If Honda could produce a car like that, then I think it would greatly enhance the Honda performance image in North America and the world.  It would be a challenger to Ferrari and Porsche. 
On another note, my Honda S2000 is a great little sports car.  It is fun to drive, the handling and brakes are fantastic.  I take my S2000 to the race track about once every month, and all it really needs for the race track is for me to put on some racing brake pads, racing brake fluid, and some brake ducting to get air to the front brakes.  I can't think of anything that I would change on the S2000.  I have about 28,000 really hard miles on the car, and haven't really had any problems with it, despite taking it to the 9000 RPM redline all the time.  
On my website, I have about 97 chapters about the track events that Wayne and I do at www.nsxfiles.com/stories.htm.  I also have a "Honda Hall of Fame" that keeps a list of fastest lap times at various race tracks for Honda based cars at www.nsxfiles.com/fame.htm.

Thanks for listening!
<![if !supportLineBreakNewLine]>
<![endif]>
Doug Hayashi and Wayne Mello
Pulp Racing